15 August 2023 |
News category
modulo 6 firmware version 2.0 for cyber security in building automation
SAUTER uses the latest IT standards for data protection and information security in building automation. The firmware update for modulo 6 provides multi-layered protection for installations of any size.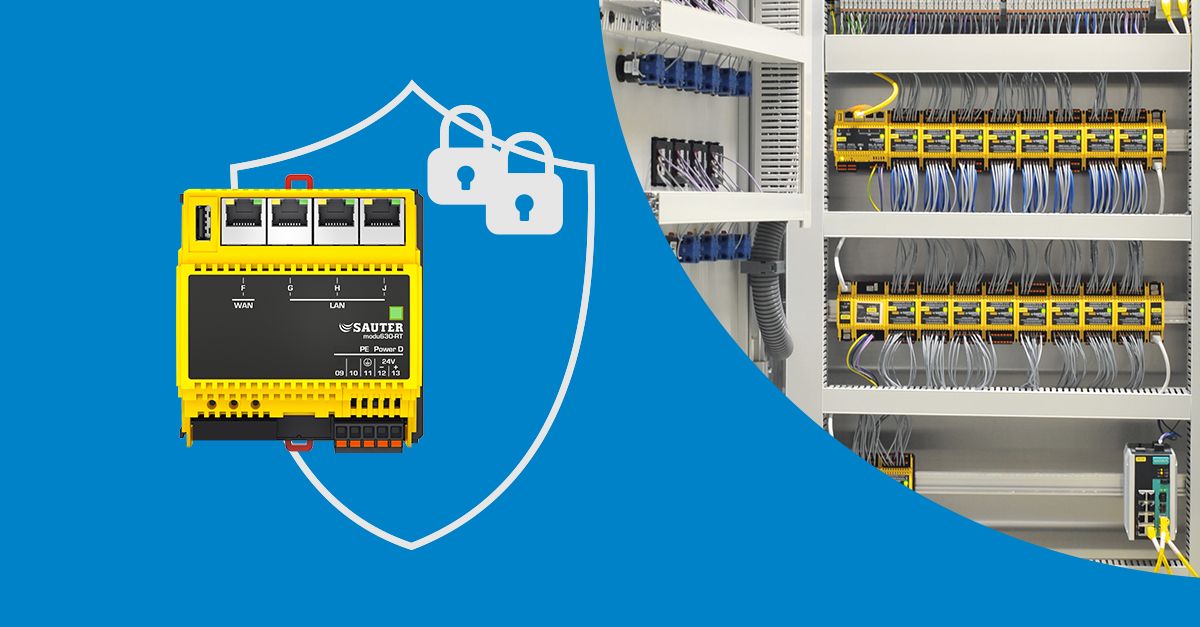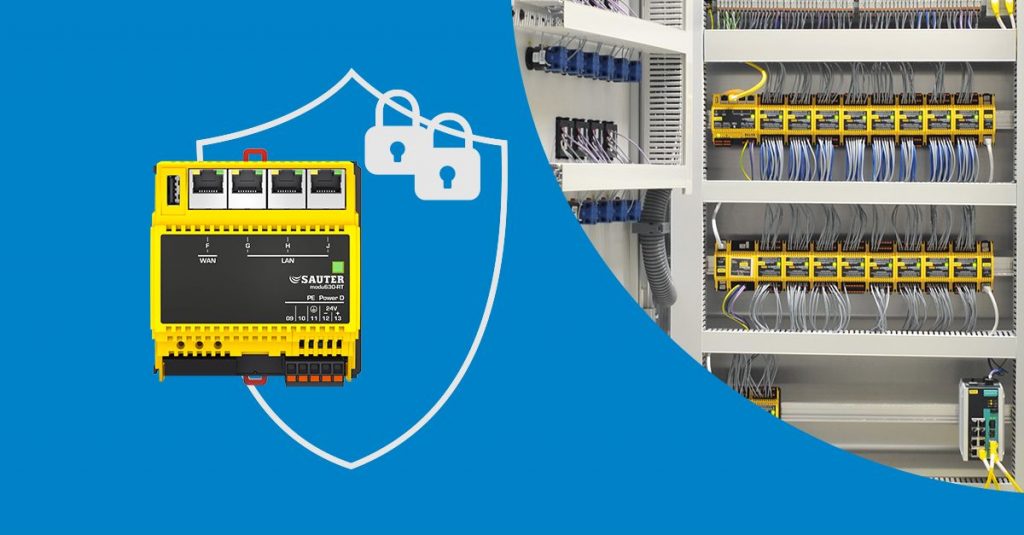 Internet-based technologies are now an integral part of building operation. However, the further this development progresses, the more we have to think about the risks posed by failures, data leaks or targeted attacks on systems. Critical infrastructure is of particular concern, with laws and regulations put in place to try and avoid worst case scenarios.
SAUTER uses the latest IT standards for data protection and information security in its building automation solutions. New products and updates are developed to meet the requirements of IEC 62443 and thus provide security by design.
What modulo 6 firmware version 2.0 has to offer:
BACnet revision 20 with BACnet/SC: The firmware update includes BACnet Secure Connect for retrofitting modulo 6 systems in existing installations or for new systems. BACnet/SC extends the functionality and security for building automation communication and preserves interoperability of the BACnet communication protocol according to ANSI/ASHRAE 135-2020 standard and EN ISO 16484-5.
Routing table for WAN/LAN: modulo 6 has always had integrated network separation between IT and OT, which means the technical network (OT) can be effectively operated separately from the open information network (IT) of the building. The configuration of the new routing table enables the information services to be specifically assigned to the desired network.
RADIUS with EAP/TLS: modulo 6 supports RADIUS (Remote Authentication Dial-In User Service) for authenticating automation stations on the network with EAP (Extensible Authentication Protocol). Authentication is secured via the TLS protocol. This allows secure authentication of users in networks by encrypting the transmission of authentication information.
Firmware version 2.0 provides additional functions for convenient operation of building automation systems:
The integrated moduWeb Unity visualisation supports operation via touch panels.
With the new report generator, measurement data can be automatically exported for further processing with ERP systems or Excel.
Risk awareness and expertise for protection against security risks
Due to continuously increasing digitalisation, building automation also requires intelligent strategies against cyber attacks. There is often a lack of risk awareness and expertise on integrating building automation into a security strategy. SAUTER provides support during planning, implementation and ongoing operation.
There are many ways in which cybersecure solutions benefit those involved. While the technicians deal with familiar BACnet services, objects and properties, the network managers do not need special configurations or additional devices. In addition to reduced administration and maintenance costs, building owners benefit from increased protection against security risks. Effective cyber protection allows the potential offered by the internet and cloud services to be fully exploited.
The update will be available in October.
About SAUTER
New building, refurbishment or building operation – SAUTER is your reliable partner for sustainability, operational safety and comfort of real estate. With our intelligent solutions for building control, room automation and technical facility management, we safeguard your investment and support you in achieving your ESG goals. We create sustainable environments. Since 1910.
The SAUTER Group
Global company headquartered in Basel, Switzerland
Technology leader in the field of building automation, system integration and building services
Focus: maximum energy efficiency and sustainability
Goal: investment and operational safety throughout the entire building life cycle
Member of the BACnet Interest Group (BIG-EU), BACnet International, EnOcean Alliance and bac